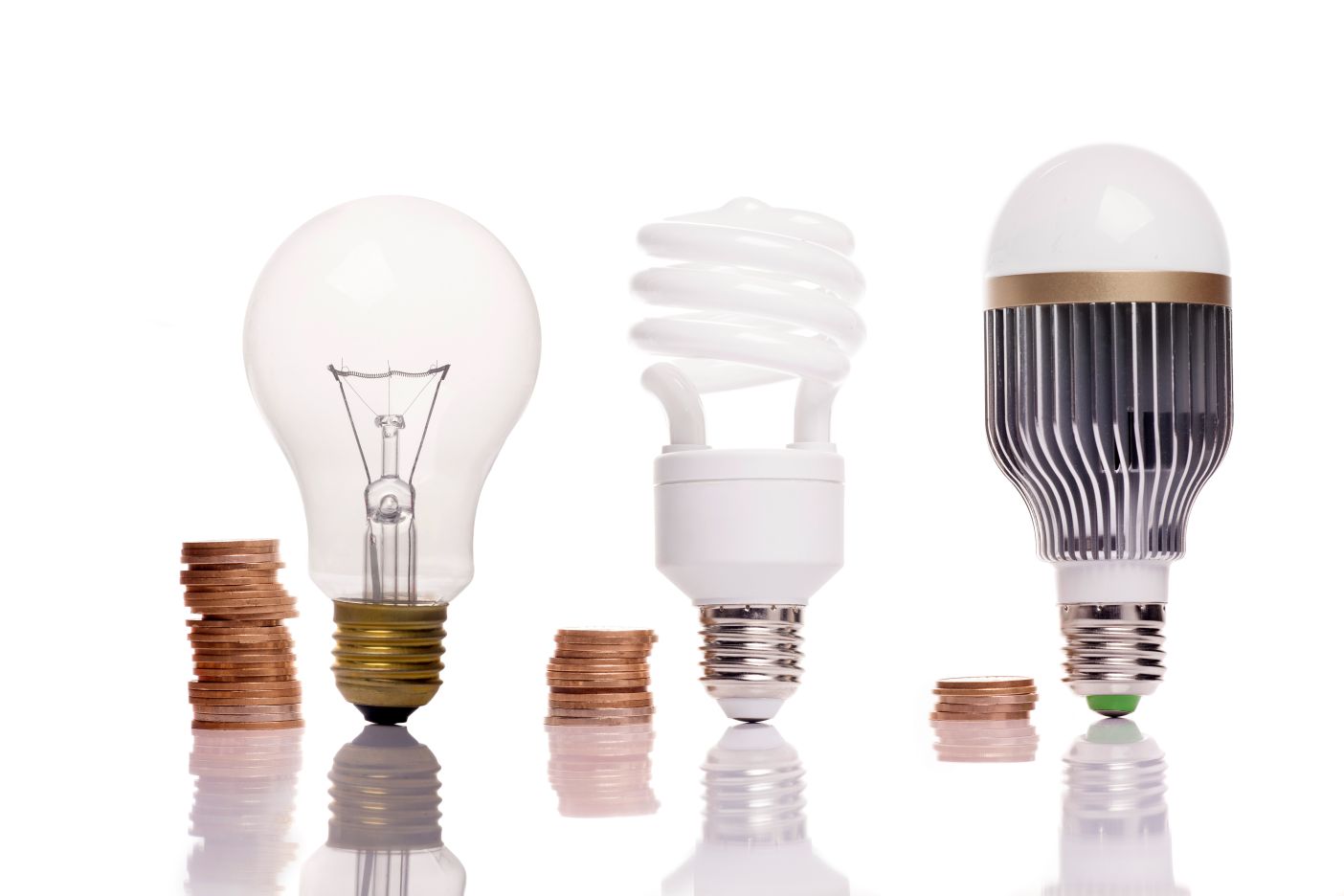 Many Sunshine Coast homeowners are looking for an investment in their home to give them the best bang for their buck. They want to make sure they're getting a return on their investment and not just wasting money.
One such investment people may be considering are LED lights. Many people may know what LEDs have to offer, but more importantly, they also want to know if LED lights are worth the cost of installation.
LED's offer numerous advantages over traditional halogen and CFL light bulbs, leveraging the best parts of their predecessors whilst leaving behind all of their inefficiencies:
A longer lifespan means less time spent changing bulbs or waiting for replacements
Less energy usage leads to lower electricity bills
Lower heat emissions mean fewer temperature fluctuations inside your home or business
The benefits go beyond just money saved. LED lights can last up to 10-15 times longer than traditional incandescent lighting, which means a significant reduction in waste and fewer hazardous materials entering the environment.
LEDs also use less energy, making them a better choice for the Earth. LEDs decrease our dependence on greenhouse gas-emitting power plants and reduce overall electricity consumption across the country. Their energy-efficient nature leads to lower utility bills for everyone in the long run.
When thinking about LED lights, the vital thing to remember is that they are not just a single product or solution, but rather an entire range of choices with different options available depending on your needs and desires. For more information, talk to your local Sunshine Coast electrician, Sparkies Plus.
Let's delve a little deeper into what are the benefits of LED lighting.
1. Exceptional life span
The method that LEDs generate light and the technology that go into them boosts these bulbs' longevity substantially. The LED bulb's extremely low heat levels, durability, longevity, and energy efficiency allow it to outlive other types of bulbs by hundreds and thousands of hours, despite being used in ways that shorten their lifespans.
The filament of a traditional light bulb typically degrades over time, leading to the bulb burning out prematurely. However, LEDs don't burn out the same way other bulbs do; instead, their amount of light decreases gradually over time, resulting in "lumen depreciation." Often this degradation is not noticeable, but if you don't mind or don't notice the decreased illumination, the lifespan of an LED bulb can often appear infinite. The truth is, however, LED lights usually have expected lifespans of 30,000 - 50,000 hours. The average LED bulb, for example, lasts 25 times longer than a traditional incandescent one or 12 times as long as a CFL (compact fluorescent). At a lifespan of 40,000 hours, even if you run the LED light for 5 hours a night, every day of the year (which is probably unlikely), you can expect the LED light to last approximately 22 years.
Compare this to a typical halogen bulb which often has an expected life of 2,000 to 5,000 hours!
2. Energy efficiency and low heat
LED lights convert approximately 70% of the electricity they consume into light, owing to their extremely high lumen output per wattage. This very high-efficiency rate makes LEDs far more productive than other lights that convert only a small percentage into light and a large proportion of it into heat. Because of this high-efficiency rate, LED bulbs can save money on electricity bills and have a payback period in one year or less.
A 9 watt LED bulb can produce about the same amount of light as a 60-watt incandescent, at an 85% less energy consumption.
3. Low heat emissions = safer lighting
LED lights are far safer to use because of their lower operating temperature. On the other hand, incandescent bulbs can reach such high temperatures that they should not be accessible to infants and children who can scald themselves on them. They shouldn't be installed in locations that are close to flammable materials. For example, halogen LED downlights can have surface temperatures of up to 300 degrees celsius after 15 minutes of operation!
On the other hand, a LED light is cool or only slightly warm to the touch and does not pose the same fire risk that a halogen or CFL bulb can have.
4. Less effort and cost to maintain
LED lights last longer than other kinds of lighting, which is an obvious advantage in saving money, but it also means that they require less effort to maintain. They do not need to be changed as often (if at all), saving you both time and money.
5. High intensity and brilliance
LEDs are able to deliver a tremendous amount of light. As a result, a bulb's wattage can no longer be used as an accurate indicator of brightness.
If you're looking to replace your old bulbs with LEDs, it's important to know that the lumen output is a better brightness indicator than wattage. That means that even though CFLs and incandescents may seem brighter because they use more power, they produce less light per unit of energy used. When you compare LED lights with those technologies, it becomes clear that LEDs are a much wiser investment for homeowners spending time and money on energy efficiency.
6. Durability
LEDs are a fantastic choice for homeowners since they are more durable and dependable than traditional bulbs. They can operate perfectly fine in colder climates and can endure more shaking and vibration than other light bulbs. This is because they have no filament or other delicate components, making them perfect for use in locations that will be exposed to temperature variations, bad weather, and jostling, such as outdoor environments or in moving ceiling fan lights.
7. Instant lighting
If you're like most of us, you find yourself in this situation all the time. You enter a room and go to turn on the light to search for something but have to wait for ages before you can see anything. Or you've already found the item you're looking for before the light has even reached its maximum brilliance.
Unlike compact fluorescent lights, which take a few minutes to warm up, LEDs operate at 100% brilliance as soon as you flick the light switch.
I don't know about you, but that just seems like an unnecessary hassle and waste of electricity when LED lights are out there that provide instant illumination without having any negative impact on your electric bill!
So what are the advantages of LED lights?
LEDs last longer than other kinds of lighting, which is an obvious advantage in saving money, but it also means that they require less effort to maintain. They do not need to be changed as often (if at all), saving you both time and money.
A 9 watt LED bulb can produce about the same amount of light as a 60-watt incandescent, at an 85% less energy consumption.
Low heat emissions = safer lighting because if their lower operating temperature
Instant illumination means no waiting when you need light. Due to their robust design, LED lights are the most reliable forms of lighting currently on the market.
To learn more about the benefits of installing LED lights in your home or business, reach out to the LED light installation professionals at Sparkies Plus. They're your local Sunshine Coast electricians with vast experience in installing and repairing any LED light.
You can reach Sparkies Plus by calling (07) 5408 4044 or by visiting https://sparkiesplus.com.au.